CEYLON TEA - Why Pure Ceylon Black Tea is recognized as the finest in the world
A superior quality black tea has its own unique characteristics. Contributing primarily to the distinctiveness of the black tea is the location and the growing conditions.
Sri Lanka (formerly known as Ceylon) situated in the Indian Ocean and positioned above the equator, is blessed with a tropical climate that gives the country year-round warm weather. Since tea cultivation depends greatly on the location and growing conditions, Sri Lanka with its ideal elevations, slightly acidic soil, relative humidity, cool temperatures, plenty of sunshine and perfect rainfall patterns influenced by the monsoon winds, provides the ideal natural setting for the cultivation of tea. The Pure Ceylon black tea produced here are unique in taste, aroma and flavour and most importantly rich in health giving antioxidants and bioactive components.
Pure Ceylon Black Tea outshines other teas for more reasons than this. The teas are still hand harvested in keeping with age-old traditions that ensure minimal loss of quality and leaf damage. The processing of the fresh tealeaves takes place within the shortest possible time so as to retain the goodness while the time-tested processing methods enrich the final outcome.
The Lion Logo owned by the Sri Lanka Tea Board and globally trademarked is your guarantee of 100% Pure Ceylon Tea packed in Sri Lanka. Rest assured as all Tudor Teas carry the esteemed Lion Logo, your guarantee that it's Pure Ceylon tea grown, harvested, processed and packed at the origin itself.
Types of Ceylon Tea by Region
Sri Lanka has seven major tea growing regions namely the High grown teas from Nuwara Eliya, Uda Pusellawa, Dimbulla and Uva, Mid grown teas from Kandy and the Low grown teas from Sabaragamuwa and Ruhuna. The taste, flavour and aroma of each of the teas are influenced by the exclusive climatic conditions in which they grow.
Some of the general characteristics are:
High Grown Tea (4000 ft. above sea level) has a rare and refined quality coming from Sri Lanka's most famous tea growing regions. The tea thrives at high altitudes where the cool temperatures and unusual wind patterns gives it a light, mellow and outstanding floral taste.
Mid Grown Tea (between 2000 ft. and 4000 ft. above sea level) this is where tea was first planted in Sri Lanka. This infusion is bright in colour, with slight strength and body, has a light exquisite taste and subtle flavour.
Low Grown Tea (below 2000 ft. above sea level) due to the hot and humid weather conditions the tealeaves are rather long and big. It produces a strong, malty flavour, dark wine-red hue and has robust strength and character.
Nuwara Eliya
High grown
Known as the 'champagne of ceylon teas ', it is the most sought of all tea types. This infusion has a golden hue, light exquisite taste and gentle aroma.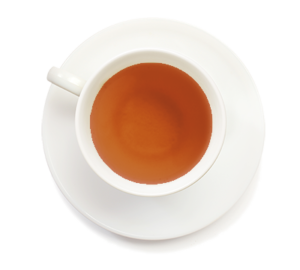 Uda Pussellawa
High grown
This tea comes in various sizes and types. This gives a darker cup with a pinkish hue that has medium character and tangy tones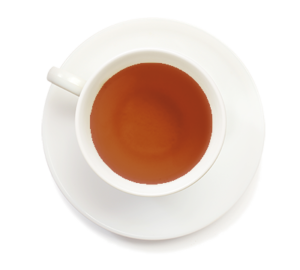 Dimbula
High Grown
The teas from this region offers an exquisite taste. Dimbula produces a cup with a golden orange hue that is refreshingly mellow, yet bright and brisk.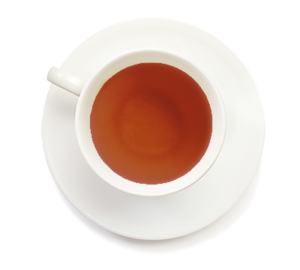 Uva
High Grown
From the Eastern Highlands comes this tea with its unmistakable character. Renowned worldwide for its mellow smooth taste and its appealing aromatic flavour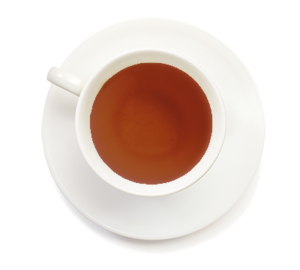 Kandy
Mid Grown
Known as the birth place of Ceylon Tea, this delicate cup with its coppery hue offer a range of tastes and flavours, possessing strong intensely full-bodied characteristics.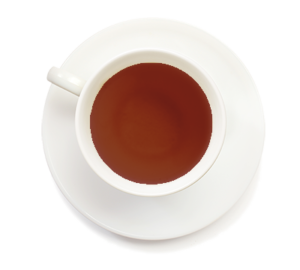 Sabaragamuwa
Low Grown
This distinct low-grown tea possesses different characteristics as a result of being located by the side of the Sinharaja and Peak Wilderness nature reserves. The tea takes a dark brown hue with a reddish tint and sweet caramel taste.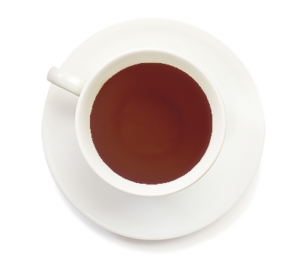 Ruhuna
Low Grown
Cultivated in sun drenched fields, this low grown tea imparts a rich brew that has distinct amber hued liquor and rich full flavoured, full bodied characteristics.