Tea House has been in tea exports since the year 1984 and is recognized as one of the largest and most successful tea exporters in Sri Lanka. Our Tudor teas are exported to numerous regions across the globe, with distributors and re-sellers in chosen strategic global locations. Our current export destinations include Eastern Europe, the Middle East, North America, the United Kingdom, Russia and former soviet republics. In keeping with the Tudor tradition and culture of delivering 'the best, always' we source our teas from reputed tea plantations located in the upper, mid and lower tea growing regions of Sri Lanka. These teas are handpicked and processed using time-tested methods in ultra modern processing plants and packed shortly after, so as to retain the superior flavour, taste and aroma found only in pure, garden fresh tea. Our team of tea professionals share the same passion and commitment towards upholding the Tudor culture by not only perfecting the merchandise in keeping with international quality management standards but also in a socially and environmentally responsible manner.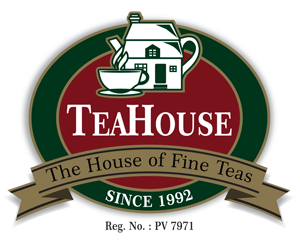 For true Pure Ceylon tea lovers we offer a wide range of exquisite
teas which include various types of Black teas, Green tea,
Flavoured tea, Organic tea and even the White tea.
Tudor Tea, a wholesome Pure Ceylon Black tea is grown and nurtured in some of the finest tea plantations situated in the highlands of Sri Lanka. These Pure Ceylon teas are grown at high altitudes between 1000 m to 1600 m above sea level; where the relative humidity, slightly acidic soil, sunshine and perfect rain and wind patterns produce the finest teas. Even the black tea sourced from low elevation regions have their own distinct characteristics. More so Tudor Tea is 100% hand harvested to ensure selective picking of the prized 'two leaves and bud'. It is processed within the shortest possible time after picking so as to ensure the natural goodness is retained. Under these impeccable conditions Tudor tea is nothing but a perfect cup of Pure Ceylon Black tea that's authentic and of the highest quality brought to you by one of the best and most reputed exporters of Ceylon tea.
Tudor Tea, recognized as one of Sri Lanka's most reputed tea exporters has a wide portfolio of products sourced from the seven tea growing regions of Sri Lanka. With each product you can taste the diversity; the distinct difference each location has to offer.
The House of Tudor Tea is delighted to be part of this proud legacy. Every processed tealeaf that leaves our factory entails nothing but the matchless goodness of Pure Ceylon Tea.
LION LOGO – your assurance that it's from the origin
The finest, freshest and a truly wholesome tea. Tudor tea, a Royal Tea, is one of a kind, we share warmth, happiness and good cheer with the world. Tudor Tea has changed the world of tea exports. Your business opportunity with Tudor Tea is waiting to happen! If it's a new business venture you're looking for, it's
right here!